Automation
We at Webperfection believe in speed. Not only when it comes to our excellent network. But also looking at server management and support. We have developed a system that allows you yourself to fully manage your server hosted with us. Through our control panel you can boot/reboot your server, install or reinstall an operating system on it or access it using KVM like if you where right here with us in the datacenter.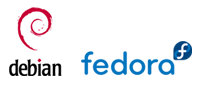 How do we do it?
First class hardware. Only the best brands like Supermicro, Intel and Kingston. First class network equipment. We use advanced switch fabric. All switches have redundant 1 Gbit fibre optic uplinks and use advanced IP/MAC binding to keep your ip space safe. Further more these switches automaticly filter out unwanted traffic protecting you and us for DOS outages.
Environment
We use power efficient hardware to save reduce power needs and heat production.